I'm doing a bit of reorganizing - Menu Sundays will now be on Mondays, so Sundays will now be my workout posts.
Here's what I'll be doing this week....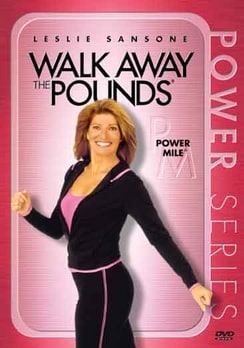 Leslie Sansone is pretty crazy and always talks about weird things, but I normally feel like I get a pretty good cardio workout from her DVDs. They are normally kind of easy, but I always can tell that I've done something so they are good for recovery.
I also have this coming this week. It's 4 miles in total and takes about an hour, but they go by pretty quickly. The reviews on Netflix say it's pretty easy and kind of a waste of time, but I'm going to try it anyway.
Yesterday I did this DVD and I thought I was going to die. It's not normal yoga it's like "I want to kill you yoga". I feel like I got a really good workout and can hardly move today, but it just wasn't what I was expecting.
I also did this without sound because she annoys me to no end.
What will you be working out to this week?