I laid out in the sun today for the first time and it was only motivation that I really need to step up my workouts. This week I'll be doing the following. I'm also going to try to take the dogs for walks more and eat less. That will be the hard part.
I've done a lot of the Prevention workouts and I really like them. Chris Freytag will push you to no end and I still don't understand how she can do her ab work and still talk (I can hardly breathe). This workout is only 30 minutes long and consists of three 10 minute segments. That's my favorite kind of workout - it's over before you even know it.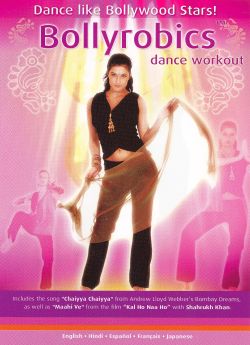 I'm a little worried about this one. I'm always trying to switch up my routine, but I'm not sure what I was thinking when I put this in my Netflix queue. I'm not that great at dancing so I'm sure I'll be lost the whole time. The reviews say that it's pretty easy to follow so hopefully I won't be just stumbling around the whole time.
I love me some Firm workouts. The ladies are a little weird and Stepford wife-ish, but they always make me feel like I've spent my time wisely. Most of the time by the end of them I'm super sweaty and tired. For some of the Firm workouts you have to have special equipment, but most of the time you can make do with just some dumbbells and a step.
What workouts will you be doing this week???