It's time for my Thoughts on a Thursday...
I've been asked by more than a few people what I want for Christmas already. It's barely November and I'm already having to think about this. So far the only thing I know that I really want is a monogrammed necklace. I like the ones from Moon&Lola but they are so huge. I don't want to wear some huge gold scrolly thing all the time. I like these: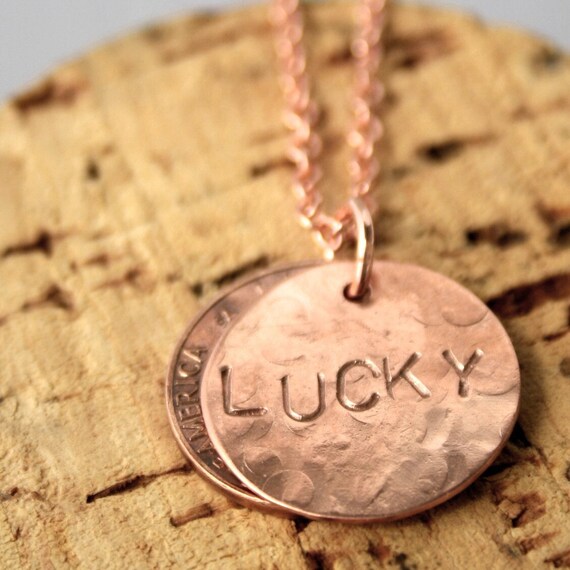 I could get the "Lucky" replaced with my monogram and have pennies for the year I was born and the year we got married. It's a thought. Other than that I have no idea.
It's been so chilly here this week and for the most part of the week I was subsisting on saltines so I've been drinking lots of tea. I used to drink tea all the time, but then I got my Keurig and moved into coffee. I've been downing this with lots of honey recently....
It's the bomb. It could also be why I've been in bed by 9 every night this week (and by 8:30 last night). Even KB is starting to make fun of me.
Speaking of KB - he is just the best boy around. He took care of me even when I was a puking, crying mess (multiple times!) and to top it all off he's a super hottie. Lucky me!
I tried really hard to find a picture that didn't have a dead animal in it. Unfortunately really the only ones are at our wedding. I figured a fish was better than a bloody deer, squirrel, coyote, bobcat, bear, turkey, etc.
What are your thoughts today?