Still working out, but mostly just running/walking with the dogs and moving furniture. This week I did get around to this workout...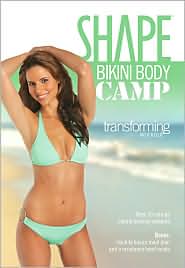 While it looks a little cheesy, it was actually really good. I loved the 3 different workouts and they all got me really sweaty. I felt a little sore the next day but not too sore and it felt like I got a pretty good workout in during just 30 minutes. I actually did this most of the week since it had 3 different full length workouts.
This week I will be getting only 1 workout since we're moving (hopefully) next week.
I've done some Jackier Warner stuff before and loved it. She really works you out in a short amount of time. It's got three 20 minute segments and from all the reviews on Netflix it will kick your ass. I'm excited already!
What will you be working out with this week?