Here are some of the workouts I have coming up this week....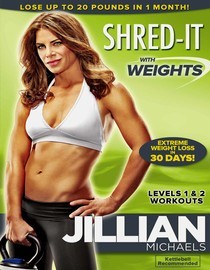 I'm not a huge Jillian Michaels fan because she yells and acts annoying most of the time. I do like her workouts though and I normally feel like I get a pretty good workout. Thank god for the mute button.
I really like the Firm workouts and normally do one every one or two weeks. Sometimes they require some weird equipment (fanny lifter...toning stick?) but this one looks pretty normal.
Leslie Sansone is one weird lady, but she's entertaining and gives you a pretty good workout without almost killing you. I think I may have done this workout at one point, but I can't really remember it. I'm not sure if that's a good or a bad thing.
What workouts will you be doing this week?