I'm jumping on the bandwagon and throwing some things out there that I'm thankful for today.
Link up with
Lovely Little Whimsy
to play along.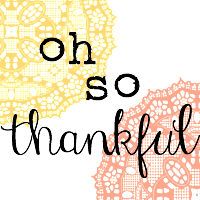 My sweet little babies - They were so good this morning and didn't put up a fuss when we left at all. They were also really sweet and laid in bed with me this morning when I didn't want to get up.
KB - He drove me to work this morning and is coming to pick me up.
Green Tea - You are so warm and delicious this morning. I got really cold coming into work and you warmed me right up.
Pretty weather - it's been so gross here lately and it's finally going to be sunny and somewhat warm for this time of year.
What are you thankful for today???